Posted by
Anjali Kaur
on
Aug 16, 2020
10 Ways To Be More Productive: For all women
Being productive is not an inborn trait or quality. Anyone can become productive if they follow some specific rules or make a little change in their daily routine. Today, I will be sharing 10 ways to become more productive.
I am from India, and the lock down in my country started on March 18, 2020. Its been almost 5 months, and I have seen so many changes in my life during this period. I will say ups and downs, but then again its a part of life. The faster you adapt, the better it is. I am a working mother, but regardless of if you're working or not; or if you have children, or not, there are a few things you can easily add to your life to become more productive.
My daughter is almost 1 year old, which means she is getting naughtier by the minute! After her birth, I became lazy, moody and under-confident. But once I accepted my cirumstances, I started to make small changes in my life. I immediately noticed a change in my productivity. I felt more confident and energetic.
Let me share some of my experience that might help you as well. 10 Ways To Be More Productive:
1. Learn and Improve
As soon as the COVID-19 pandemic hit our world, many people lost their jobs. Most of us are now underpaid and overworked. In this unpredictable market scenario, one must improve their skills and knowledge to become a more profitable asset. My recommendation: start something for yourself.
You want to become a yoga teacher? An aerobics instructor, or a tutor? Did you want to start an online blog, learn a new language, or finally understand how the stock market works? Go for it! Its all possible.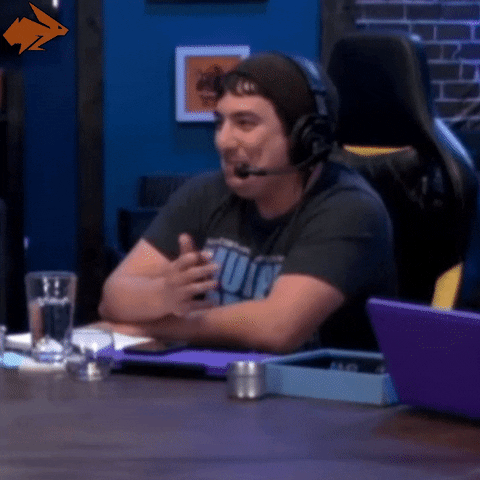 Websites such as Udemi allow you to learn new skills quickly, easily and at your own pace. Improve yourself, be a better version of yourself. Compete with your self, trust me you are the best judge of what you are capable of achieving then anybody else. But don't sit idle and dependent on someone else. It's your life, own it.
2. Act before its too late
Some of us are great thinkers, we have several health issues which keeps coming in our way of success. Likewise, if you have a health issue, can that health issue be solved if you don't do anything for yourself? Sometimes, health problems arise, because we think a lot in our idle time, and most of our thinking goes in the wrong or negative direction. That perpetuates, negativity in our body and we start experiencing health issues.
For example, if you are overweight, will sitting idle help in reducing weight or being occupied in some activity that you find interesting will help divert you from unnecessary binging. Think about it. The lesser time you sit idle, the more productive and might be healthier you will become. Remember, time never waits for anyone. Its been 5 months, we are stuck at home, some are without a job. But why should we waste our precious time becoming dull watching Netflix at home, when we can learn a skill or attain another degree. Stop making excuses and take charge of your life.
3. Nothing is Impossible
Sharing my personal experience, I am a banker turned teacher. I belonged to a very orthodox family, but when you aim high and dream bigger, no one can stop you from achieving them. When I decided to switch my career from banking to teaching, my brother said "You are 25 now, it is not possible to switch career, you should have thought about it earlier". Can you believe it? Instead of letting it get me down, I was energised! Now I wanted to achieve that goal more than ever. Fast forward 5 years, I have taught Economics to hundreds of students and love what I do!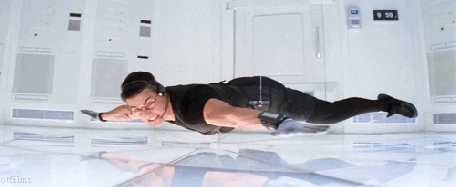 Trust me, anything is possible if you are determined. I learned to ride bike at the age of 26 – after getting married. Never felt ashamed, to learn a skill. You must feel proud to learn any skill.
4. Read Good Books
Reading improves creative thinking. You begin to imagine the characters, places, and experiences that you are reading about. It also makes you a better writer.
In all honesty, I don't get a lot of time to read, so I prefer listening to books (instead of music). I'll often put on my Apple Air pods (it completely frees me up and I don't need to carry my mobile everywhere), and I can listen to books while I am in the kitchen cleaning, cooking or taking my daughter for a walk. I use whatever time I get to read or listen to good books.
Some of my favorites audio books are:
5. Stretch Your Limits
We are not only women, we are superwomen. We can work endlessly and be content of our achievement. I am a firm believer in multitasking, follow the triggers. Like be a quick thinker, sometimes you don't need to ask. For example, I have 5 family members, I don't ask what to cook for dinner, I just make it according to my energy level. I am doing 4 part-time jobs, raising a kid, and whatever you all are doing at home, I am also doing the same. But I don't waste time in pleasing everyone, it is not possible. Take care of yourself first, that doesn't mean becoming lazy. Just find an easier solution.
Get those vegetables cut by someone else, you don't have to refill each box in your kitchen, delegate trivial tasks. If there's someone else in the house, maybe they can feed your young one, while you're in the kitchen. Remember: it takes a village to raise a child.
When the kids are napping, use that time to improve yourself. Don't take a nap, instead grab a cup of coffee, open up your laptop, and find something to do. Learn a skill. Do a 15 minute task. Anything.
6. Workout With your Kids
These days, especially while you are at home, you should not make excuses to not workout. I was a fitness freak before I conceived my daughter. Look that's me, I was never lean, but I loved my body!
After giving birth to Kaaira, I gained a lot of weight. When she turned 6 months, I decided that's enough. I was tired of becoming lazy and dull, day-by-day. That wasn't me and I need to do something about that, without feeling guilty of neglecting my daughter.
When there is a will, there is a way. I downloaded the Kayla Itsines's Sweat App and started a whole new chapter in my fitness journey. Its been 5 months of non-stop sweating! You can see the transformation:
My daughter also loves our mommy-daughter workout sessions! Involving her was a great decision. While I do a workout at home. She keeps roaming around, exploring the room, sometimes crawling, taking her steps, falling, crying, and then starting all over again!
Her post-workout nap gives me an additional hour to work on my jobs.
Tip: Don't forget to let the kiddos rock out to some good music. Kaaira learned dancing while I would workout, which is insanely cute.
7. Learn From Other's Mistakes
Nobody is perfect, but you can learn from others' experiences. This will save you time and you will learn your life lessons faster. I wish, someone should have guided me about reading great books, or learning more skills when I was in college. When I was in college, I used to have an ample amount of time then, which I wasted watching TV, chatting, or reading books that were not of value. I wish I could have started reading more about myself.
8. Tools I Use To Become More Productive
I write in a journal for ideas. Sometimes my students or my husband will suggest something that I know is a great idea, so I note it down. Be attentive and you will see amazing ideas left and right.
For example, it was my husband who encouraged me to start making a presentation on Slideshare, to start a blog and many other things. You learn from your surrounding if you pay attention.
Just some of my daily tools are:
9. Meditate For 10 Minutes
I belong to a Sikh family, for me, meditation means reciting paath. So, my day starts with a shower, followed by a paath, this is like my first goal achieved for the day. I do japji sahib and 1 ashtpadi of sukhmani sahib.
Then, my normal routine starts, whether its teaching or making morning tea or feeding Kaaira her breakfast. Doing some form of recitation or motivation increases your self-belief, keeps you calm, and gives you a tonne of mental clarity. It's important to add this 10 minutes activity in your daily routine.
10. Relax and Rejuvenate
To be our best selves, it is important to take some time off from every once in a while. I'll sometimes cook the easiest dishes (Maggie in a Spicy Arrabiata Sauce or Pizza on a Tortilla wrap, anyone?!). The point is: don't over-exert all the time.
I once made a dish using frozen potato snacks – it turned out to be delicious. I often bake a cake in under 8 minutes using a ready-made mixture by La Casa.
So, don't forget to take some time off and do something fun. Trust me, it'll keep you going forward for much longer if you pause in between.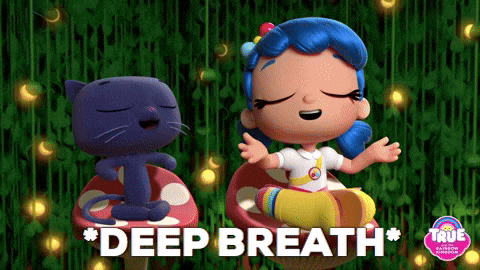 I hope some of these suggestions were helpful to you. Thank you for reading. If you do end up trying any of these ideas or have other suggestions that I should try, please let me know at contact@learnwithanjali.com
You can read more motivational articles by me:
7 Lessons I Learned from Writing Every Day for 100 Days
10 things I learned from my 50 blog posts
Happy Learning!
Photo by Emma Matthews Digital Content Production on Unsplash