Posted by
Anjali Kaur
on
Sep 18, 2020
Promotion – Marketing Management
Promotion in marketing management or in general refers to the use of communication with the objective of informing potential customers about the product and persuading them to buy it.
Since the promotion mix is a very important element of the marketing mix. It is used by marketers to increase their sales. Today, we will be learning the elements of promotion in detail. Let's Learn.
A quick note: Subscribe to our website to get answers to your questions.
Elements or Tools of Promotion
There are 4 main tools of promotion which are:
Advertising
Sales promotion
Personal Selling
Public Relation
The elements of promotion means the tools adopted by the marketers to communicate about their goods that they are offering in the market.
1. Advertising
Advertising is an impersonal type of communication, which is paid for by marketers to promote some goods and services.
The most common modes of advertising are newspapers, magazines, Television, etc.
Features of advertising
Paid form– The marketers pay the cost for advertising. So, that they can communicate with potential customers.
Impersonal – There is no face-to-face contact between the prospect and the advertiser, that's why it is impersonal. Advertising creates a monologue and not a dialogue.
Identified sponsor – Advertising is made by some identified companies.
2. Sales Promotion
Sales promotion refers to short-term incentives that are designed to encourage the buyers to make immediate purchases of a product or a service.
These include all promotional efforts, other than advertisement, personal selling, publicity which are used by a company to boost its sales.
It includes rebate, discounts, refunds, lucky draw, contest, etc.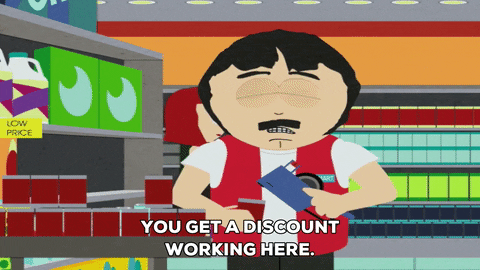 3. Personal Selling
It means selling personally. It involves face to face interaction between seller and buyer for the purpose of sale.
Under these companies appoint salespeople to contact prospective buyers and create awareness about the product.
4. Public Relation
Public relation means maintaining good relations with public. By maintaining public relations company creates goodwill.
Public doesn't mean only customers but it includes shareholders, supply, intermediaries and customers, etc.
It includes publicity, press relation, etc.
Thank You!
You can read more topics related to business studies:
Feel free to join our Facebook group and subscribe to this website to get daily educational content in your mailbox.
Happy Learning!
---
Disclosure: Some of the links on the website are adds, meaning at no additional cost to you, I will earn a commission if you click through or make a purchase. Please support so that I can continue writing great content for you.
Photo by Ilya Pavlov on Unsplash