Posted by
Anjali Kaur
on
May 27, 2020
Introduction To Economics
Some common questions that students who are starting economics ask are "What is Economics?" , "What we will study in this subject?" and so on. Let's answer your questions related to the Introduction To Economics. I will start by discussing some basic meaning, that you must know if you are interested in studying economics.
So, are you ready? Okay, let's start.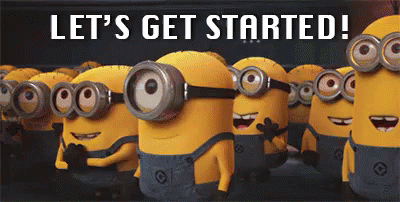 Let's understand the meaning of 'Economics' first
Economics is related to the economic i.e., money problem which arises because our (Human) wants are unlimited and the resources to fulfill those wants are limited on earth. So, to fulfill our needs, we always choose by sacrificing something else. Was it complicated? Okay, let's try again: when we say economic problems just think about the resources available on earth with us. Yes, resources are limited and they can be used in various ways. For example, a piece of land that is a resource can be used to grow wheat or rice, but not both at the same time. Hence, we choose whether we grow wheat or rice.
Similarly, human wants are unlimited (analyze your wants, from being a toddler to being an adult). Our wants to keep on changing with time. But, the resources available are limited likewise, money or strength to use the resources. These resources (like money) have alternative uses. (I know money can't buy happiness, but it can buy different products)
I hope now you have some ideas about economics. In layman terms, it is something related to resource usage or money spending. Let's answer some of the common questions asked in economics.
What do you mean by Goods?
Goods are also termed as products, it means physical, tangible(something you can touch), objects which are used to satisfy people's wants and needs.
What do you mean by Services?
These are the means which provide intangible (something you can't touch- it is invisible) satisfaction to consumers want or needs. For example, teaching services and, banking services are invisible.
Who is a Consumer?
Well, we are all consumers. In economics, the end-user of the good or product is termed as a consumer. For example, If I purchased a bottle of juice for my daughter, then in this case my daughter is the end-user of the product, so she is a consumer.
What do you mean by Resources?
These are the goods and services which can be used to produce other goods and services. In economics, we have 4 factors of production which helps in producing other goods and services. These are:
Land: On which we pay rent for using it. Imagine you are living in rental accommodation, that accommodation is an example of land for which you pay rent.
Labor: Who gets wages for the work they do. Remember, salaries and wages are two different things, wages are earned on daily basis, while salaries are earned on monthly basis.
Capital: It is the money invested in any business or venture. On the money we receive interest. For example, you are holding a saving account with S.B.I. Bank and you receive interest on the money you have deposited in your bank account.
Entrepreneur: These are the business minds involved in running the business and they get the profits in return. Well, they get the profit after paying all the expenses they faced while running their business, like paying electricity bills, then paying back to the labors, and any other expenses involved.
To summarize, whenever we are talking about economics, we do involve money concepts, resources, consumers, producers, markets, etc. It is an interesting subject to study if you want to be an economist, or banker, or financial analyst, etc. So, if you have any doubts related to economics you can request a post on the topic you want to learn by contact@LearnWithAnjali.com
You can also try Introduction to microeconomics for the basic concept of clarity.
Photo by rupixen.com on Unsplash