Posted by
Anjali Kaur
on
Dec 03, 2020
Sample Paper 1 of Indian Economy
In this post, You will find sample paper 1 of Indian Economy solved with a full explanation. This is mainly for the class XII CBSE. Do go through the links as it will improve your understanding.
A quick note: Subscribe to our website to get answers to your questions.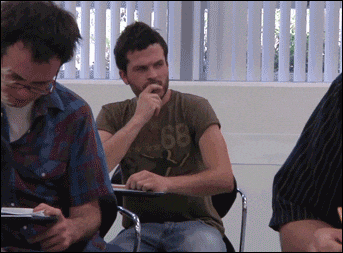 Q1 __________ is one of the taxes eliminated after the implementation of Goods and Services Tax (GST).
A1. Value Added Tax Read Goods & Services Tax.
Q2. _________ and _______ currency notes of old Mahatma Gandhi series were
banned as legal tender money on 8th November, 2016.
(A) ₹50and₹100

(B) ₹ 500 and ₹ 1000
(C) ₹ 500 and ₹ 2000
(D) ₹ 500 and ₹ 200

A2. B 500 and 1000. Read What is Demonetization?
Q3. Fixing of maximum land holding (ownership) for an individual is known as_______.
A3. Land Ceiling. Read Measures to solve agricultural problem.
Q4. Central Pollution Control Board (CPCB) has identified____ categories of large and medium industries as polluting industries. (Choose the correct alternative)
(A)15 (B)17 (C)19 (D) 13
A4. B) 17
Q5. "Google in India has hired 4000 graduate students." (Pick the correct type of employment)
The given statement deals with formal sector/ informal sector employment.
A5. Formal sector employment. Read the Formal and Informal Sector of Employment.
Q6. The first Industrial Policy Resolution in Independent India was introduced in the
year__________
(A) 1948
(B) 1950
(C)1954
(D)1956
A6. 1948. Read Industrial Policy Resolution.
Q7. State the meaning of Cooperative Marketing.
A7. Cooperative Marketing is a system in which the farmers pool their marketable surplus of crops and distribute the sale proceeds on the basis of each individual share. Read Measures to Solve Agricultural problems.
Q8.Define 'Human Capital Formation'.
A8. Human capital formation is the process of increasing the number of people as resources who are skilled and have experience. These people are an asset to the economic, social, and political development of the country. Read How do people become resources?
Q9.
A9. C, Jan Dhan Yojana 2014, Task Force on projections of the minimum needs and effective consumption demand 1979, Mahatma Gandhi National Rural Employment Guarantee Act 2005, Study Group formed by the planning commission for poverty 1962. Read Poverty Alleviation Programmes.
Q1O. State the meaning of 'Commune'.
A10. Commune refers to a system of collective farming under which people were made to cultivate farmland in China under the Great Proletarian Cultural Revolution. Read Development Experience of India, Pakistan and China.
Q11.
A11. Creation of Pakistan, Establishment of the People's Republic of China, First Five year plan, and First Five year plan of China. Read Development experience of India, Pakistan and China.
Q12. "It is necessary to create employment in the formal sector rather than in the informal sector." Defend or refute the given statement with valid arguments.
A12. The given statement is true and can be defended on the following arguments:
(i) Formal sector of employment provides greater job security as compared to the informal sector of employment.
(ii) The workers under the formal sector are entitled to social security benefits such as provident fund, gratuity, pension, etc. Hence, formal sector employees earn more than informal sector employees.
(iii) Employees working in the formal sector are called formal sector workers. These employees get their rights protected through labor laws specified by the government. Read the Formal and Informal Sector of employment.
Q13. State and discuss any two challenges in the Power sector of India.
A13.
The poor performance of state electricity boards
All state electricity boards at present are running into huge losses because of the theft of electricity and the supply of electricity at concessional rates to farmers.
Lack of Investment
The government has invited foreign investors for the generation and distribution of electricity because our country is not able to generate sufficient investment.
Public Unrest
There is general public unrest due to high power tariffs and prolonged power cuts in different parts of the country.
Shortage of raw materials
Thermal power plants in India are facing a shortage of raw materials and coal supplies because of the lack of investment.
Read What are some energy problems?
Q14. "Rapid increase in economic growth surely trickles down to the people under the absolutely poor category." Defend or refute the given statements with valid arguments.
A14. This statement is refuted because-
(i) Population growth has resulted in very low growth in per capita income
(ii) The Green Revolution has increased the regional disparity and also the gap between the rich and the poor farmers.
(iii) The gains of economic growth have been grabbed by the rich.
Q15. "Agriculture sector appears to be adversely affected by the economic reform process." Explain the given statement.
A15.
he agricultural sector was adversely affected by the reform process in the following manner-
(i) Public investment in agriculture sector especially in infrastructure like irrigation, power etc. has been reduced in the reform period
(ii) Removal of fertilizer subsidy has increased the cost of production affecting thereby the small and marginal farmers
(iii) Increased international competitiveness due to liberalization and reduction of import duties.
(iv) Shift from food crops to cash crops due to export-oriented policy in agriculture led to a rise in prices of food-grains
Q16. India is often called the 'Outsourcing Destination' of the World. Discuss the prime reasons for this name given to India.
A16. Reasons for India as outsourcing destination-
(i) Availability of skilled manpower- India has vast skilled manpower which enhances the faith of MNCs.
(ii) Favourable Government policies- MNCs get various types of lucrative offers from the Indian government such as tax holidays, tax concessions, etc. Read What is Globalization?
Q17. "India, China and Pakistan have travelled more than seven decades of developmental path with varied results." Explain the given statement with valid arguments.
A17.
Q18. Discuss briefly the rationale behind choosing 'Self-reliance' as a planning objective for the Indian economy.
A18. The objective behind self-reliance were-
To reduce foreign dependence: Planning objective of 'Self-reliance' targeted to promote economic growth and modernization, the Indian five-year plans in the early years of post-independence era stressed on the use of domestic resources in order to reduce our dependence on foreign countries.
To avoid foreign interference: In the post-independence era, it was feared that the dependence on imported food supplies, foreign technology, and foreign capital may increase foreign interference in the policies of our country. Read the goals of the five-year plan.
Q19. (a) State the meaning of 'Poverty Line'.
(b) Define the following:
(i) Carrying capacity of environment (ii) Absorptive capacity of environment
A19. a) Poverty Line is the cut-off point on the line distribution which divides the population of the country as poor and the non-poor. It can be determined in terms of calorie intake and monthly per capita expenditure (MPCE). Read What is Poverty?
b) i) Carrying capacity of environment : It implies that the resources extraction is not above the rate of regeneration of the resources and wastes generated are within the assimilating capacity of the environment.
ii) Absorptive capacity of the environment- It means the ability of the environment to absorb degradation without causing environmental damage. Read Sustainable Economic Development.
Q20. "Ujjwala Yojana has been a game-changer for rural India." State any three conventional fuels being targeted under the LPG cylinder distribution scheme (Ujjwala Yojana).
A20. The conventional sources of energy cause environmental pollution therefore the government has introduced the 'Ujjwala Yojna' as a game-changer for rural India by providing free LPG gas cylinders (cleaner fuel) to rural households.
The three conventional fuels targeted under Ujjawala Yojana are:
(i) Agricultural waste and dried dung
(ii) Firewood
(iii) Coal
Q21. "The Indian Health System needs a stronger does of public expenditure to cure itself." Justify the given statements with valid arguments.
A21. The given statement is defended :
The following challenges or deficiencies faced by the Indian health infrastructure includes:
Unequal distribution of health care facilities

The distribution of health care facilities is very inequitable across different parts of the country.
20% of total hospitals and 50% of total dispensaries are located in rural areas, even though 70% of India's population lives in rural areas.

The spread of communicable disease

There is an urgent requirement to identify, prevent, and make people aware of some communicable diseases that are posing a serious threat to society.
These diseases are Covid-19 (Coronavirus disease), AIDS (Acquired immune deficiency syndrome), HIV (Human immunodeficiency virus), etc.

Privatization of health care

The health care provided by the private sector is very expensive that every Indian cannot afford.

Improper Sanitation facilities

Poor level of sanitation in India due to lack of funds.
India is not able to maintain the required standard of clean surroundings and making people aware of the benefits of clean surroundings.
About 30% of the houses in urban areas do not have toilet facilities.

Poor maintenance of health care centers

Lack of funds led to poor maintenance of health care centers.
The private sector does not face this problem, but this sector passes the cost of maintenance to the people who avail of their services by charging a big amount of fees. Read about the health infrastructure.
Q22.
A22. (a) (i) Lesser women are found in regular salaried employment in India, as such jobs require skills and a high level of literacy.
(ii) Lack of mobility among women in India due to social constraints.
(b) The given data indicates that over the given period, the proportion of the workforce in the primary sector has gone down rapidly. Whereas, the employment share of both the secondary sector and the services sector has increased. While the share of the secondary sector has gone up by approximately 9% recently, the corresponding figure for the services sector has gone up by approximately 7%.
Thank You!
Feel free to join our Facebook group and subscribe to this website to get daily educational content in your mailbox.
Happy Learning!
---
Disclosure: Some of the links on the website are ads, meaning at no additional cost to you, I will earn a commission if you click through or make a purchase. Please support me so that I can continue writing great content for you.